Welcome to the Apocalypse Rising Wiki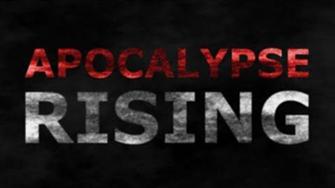 Apocalypse Rising is a game for Roblox developed by Gusmanak with the cooperation of ZolarKeth for Scripts, and SkateBored for the Weapon Models. This Wikia is Maintained by xjack1233x, together with SkateBored, ColinMackenzie, and benny91 to provide all the information for Hardcore APOC Fans and Starters. Feel free to revise any of the Pages of the Wiki and provide other articles regarding Weapons, Utilities, Clothing, Food, Drinks, Medical Supplies, and Industrial Items.
Read Before you get started!
This wikia was created by xjack1233x (roblox IGN: xjack1233x) and anyone can add to it, We ask that you dont Delete Something that someone has written unless it uses Bad Language, Exploits or Insults. Feel free to add anything that has to do with Apocalypse Rising, like Tutorials, Guides, important people, Buildings, Drinks, Food, Weapons and more. Strideynets note: please see how the makarov page is set out. I feel this is the optimum layout for a weapon or tool.
Milbert's note: I'm going to be making a template for items in general, along with correcting any grammatical issues I come across shortly.

Please put guides on their own pages! We don't want homepage to be huge!
Staff
Founder/Owner: xjack1233x (Roblox IGN: xjack1233x)
Admin: RoSkateBored (Roblox IGN: SkateBored)
Admin: CMACKENZIE (Roblox IGN: ColinMackenzie)
Admin: RoBenny91 (Roblox IGN: Benny91)
Admin: Strideynet
Admin: bibliothecary (one word) (Roblox IGN: Milbert23)
Community content is available under
CC-BY-SA
unless otherwise noted.