Pocket pussy
commonly used in Apocalypse Rising, but NOT listing the way to actually do them.
Please do not comment how to exploit.
==UNCOMMON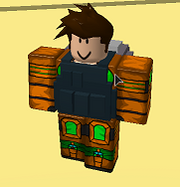 ==

-Spawning Naturally, it means the Admin Item Spawn menu opens, and you click and spawn.
-Teleporting(To or You) Teleporting is where someone teleports TO you or teleports you to them.
-Noclipping Noclipping is when someone manages to get into a fort(all possible routes still barricaded), unaccessable house, or a rock.
-Shotgun assault rifles When a shotgun becomes an AR, or vice versa.
-Vesting I have no idea, actually.
-Flying Look at the #$!%ing name...